Planning your Colorado whitewater rafting vacation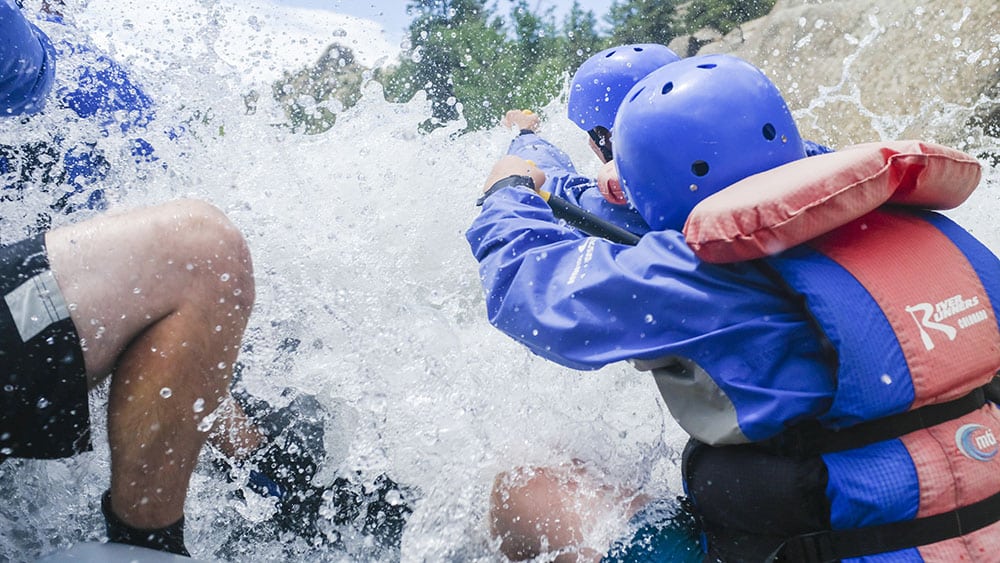 Five pro tips
It's never too early to start planning your next Colorado whitewater rafting vacation. Below are five quick tips for success. If you still have questions, give us a call at 800-723-8987.
Online Rafting Sale
10% Off Online Bookings – PROMO CODE: ONLINE
Excludes multi-day trips
Discounts can not be combined
1. Pick a place and time to raft in Colorado
Most people think of the Colorado River when they think about whitewater rafting. It is the Arkansas River, however, that is the most popular in the state. There are three towns to make your base camp along the Arkansas River: Buena Vista, Salida, or Cañon City, and they all offer a uniquely authentic Colorado experience. Another important consideration is deciding the best time to go whitewater rafting in Colorado. Most companies operate May through Labor Day, but June is high water and July is more family-friendly, while the shoulder seasons are not as busy.
Choose from two locations at River Runners
River Runners Royal Gorge – just one hour southwest of Colorado Springs
River Runners Browns Canyon – near Buena Vista and Salida
2. Choose the best rafting tour for your group
River Runners offers half-day, full-day, and overnight adventures on beginner, intermediate and advanced whitewater. Be sure to choose something everyone in your group will enjoy. Browns Canyon National Monument is our most popular rafting tour, but the Royal Gorge, Numbers, Bighorn Sheep Canyon, and Family Float may be the best option for you.
3. Book early for the best deal
You will get the best deal if you book your Colorado rafting trip early. Save 25% with the Winter Rafting Sale at River Runners when you book by February 13. Raft May through Labor Day. Book online and enter promo code: WINTER
4. Book lodging or camping early (now)
Lodging and camping options are plentiful along the Arkansas River, but it's still important to book early if you don't want to get left out – especially during peak season (June, July, and August).
5. Plan other activities
Whitewater rafting may end up being the highlight of your summer vacation, but most people are looking for additional activities to maximize their Colorado experience. The Arkansas River Valley is home to the highest concentration of 14ers (mountains over 14,000 feet above sea level) in the lower 48 states, relaxing hot springs, epic mountain biking, world-class climbing, horseback riding, off-roading, and more.