Inflatable Kayak Tour Class II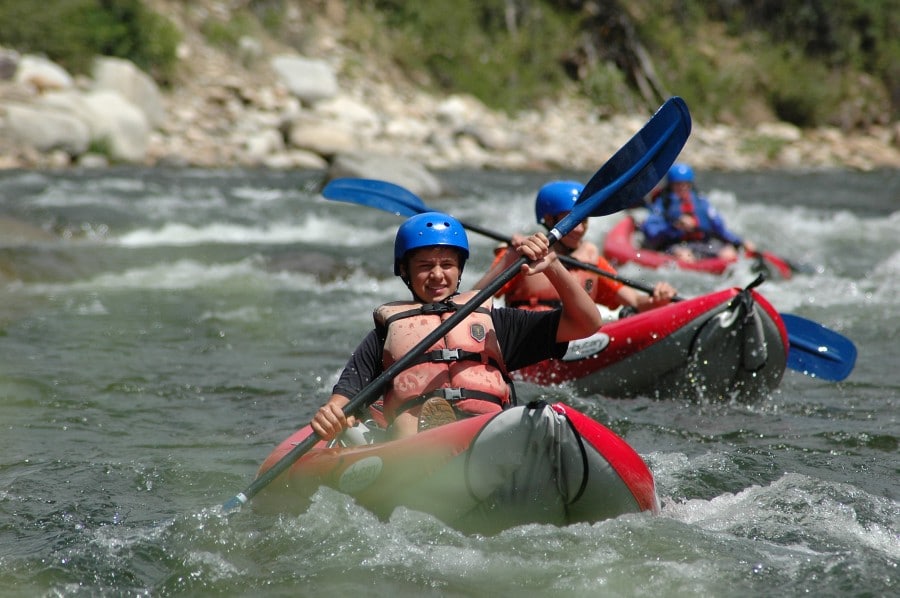 Quick trip facts:
Departs from River Runners at Salida (May 27 – August 15)
Kayak the Arkansas River
Single and double kayaks available
Gear included – no added rental fees
Ages 12+ (strong swimmer)*
*Minimum requirements and rapid classifications fluctuate with water levels. Please call for current conditions.
Inflatable Kayak – Class II:
Please book in advance
---
Call: (800) 723-8987
---
10:00 am & 2:00 pm
Spring and fall trip times may vary. Click book to check availability.
---
$65 / Person
---
Guided inflatable kayak tours in Salida, Colorado
Kayak the Salida Town Run on the Arkansas River
This inflatable kayak tour is a unique way to experience Colorado's Arkansas River. The beginning of this trip is mostly flat water. This gives you time to learn how to paddle, ferry across the river, and catch eddies. A few class II rapids will be encountered. End the day with a trip through the Salida Play Park (class III) or you can get out before the park and walk to the take-out. This is considered a beginner stretch of water, but will be a challenge for first timers. Participants must be at least 12 years old, in good shape, and strong swimmers.
Do you have more questions about whitewater tours in Colorado?
You can give us a call at (800) 723-8987 or check out the River Runners FAQ.
---
"This was our first time rafting and we couldn't have had a better experience."
-Ken B. from Gaithersburg, MD
"We love River Runners. The staff is awesome."
-Steve from Kansas City, MO
"My entire family had the best time. This truly was the place and the trip of the summer for us. Thanks RR!"
-Freddy from Chicago, IL