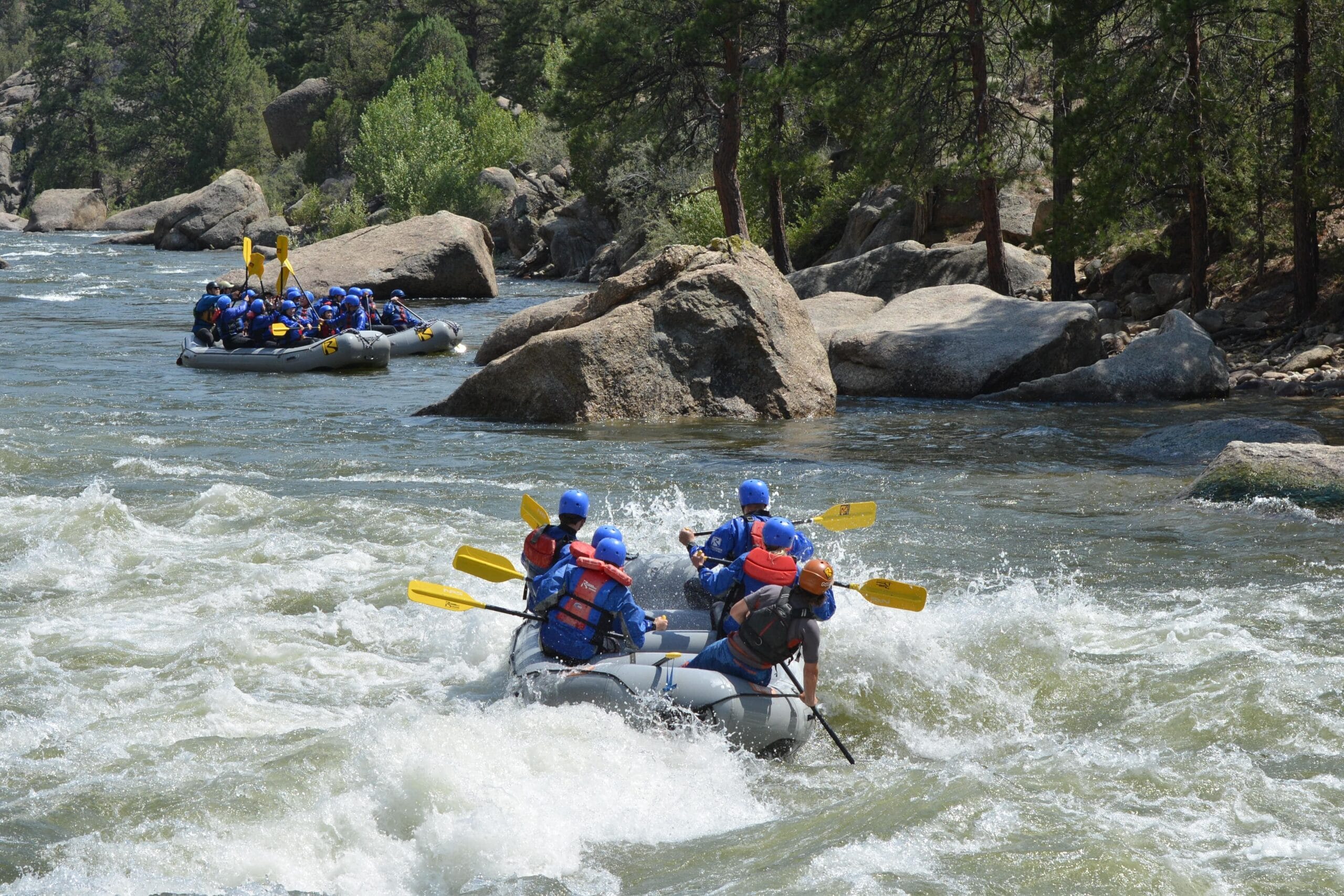 River Runners to operate May 6 – Labor Day
The River Runners rafting season is set to open Saturday, May 6, 2023 and will go through Labor Day. The River Runners Royal Gorge outpost will not open until May 19, 2023, but will also go through Labor Day.
The current snowpack in the Upper Arkansas River Basin is 95 percent and the Voluntary Flow Management Program (VFMP) is on track for its full allotment, so we should have plenty of water for another awesome whitewater rafting season.
Save 10% when you book online using promo code: Online
Questions? Call 800-723-8987.
Choose from two Colorado Rafting Locations
River Runners has two locations on the Arkansas River: River Runners Royal Gorge – just one hour from Colorado Springs, and River Runners Browns Canyon just two hours from Denver. Find the best rafting near Colorado's Front Range at River Runners – now through Labor Day.
The Riverside Grill Opens Friday, May 19
11 am – 8 pm Daily through August 20
You know it's officially rafting season when the Riverside Grill at River Runners opens for the season. Extend your river time all summer long.
Music on The Beach at River Runners

We have another amazing line-up of touring bands playing on The Beach at River Runners this summer. Check out the full music line-up here.