Choosing the Best Colorado Whitewater Rafting Trip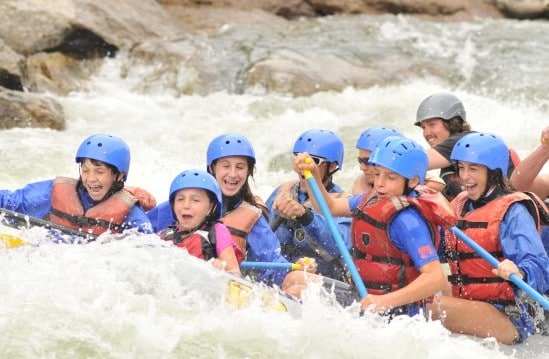 Raft the Arkansas River
Choosing the best Colorado whitewater rafting trip for your group can be a daunting task, but it doesn't have to be. River Runners has developed a list of considerations to help you navigate the booking process for your next (or first) whitewater adventure. If you still have questions, just pick up the phone and call 800-723-8987 to speak with a whitewater professional. The reservation office is open 7:30 am – 9:00 pm (7:30 am – 7:00 pm on Sundays) every day or you can book online at any time.

Where are you vacationing in Colorado?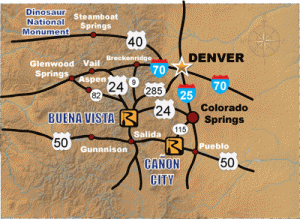 Geography is one of the first considerations when choosing a whitewater rafting trip in Colorado. The Arkansas River is centrally located in the state and is a short drive from just about any Colorado vacation destination. Raft from Buena Vista, Colo., which is just over an hour from Breckenridge and 2.5 hours from Denver; or raft from Cañon City, Colo., which is only one hour from Colorado Springs. Both rafting locations have a range of trip options available.
What age is the youngest rafter in your group?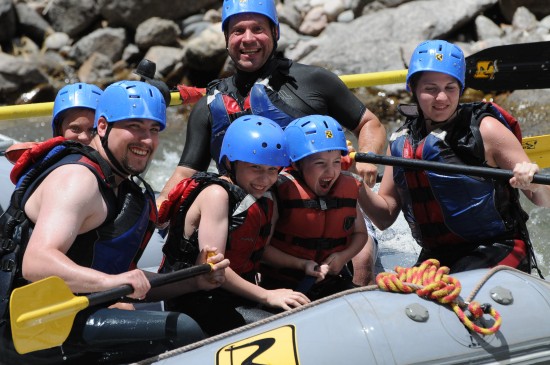 Rafting trips for nearly everyone
The youngest rafter in your group may determine what whitewater rafting trip you can book. The beginner Family Float trip has a minimum age of 3 years old (and 35 lbs.), Intermediate trips through the Browns Canyon and Bighorn Sheep Canyon require participants to be at least six years old and 50 lbs., and advanced rafting trips through the Royal Gorge and the Numbers have a minimum age of 14 years old. Pine Creek rafting trips require previous experience with a minimum age of 18 years old. All age restrictions fluctuate up or down depending on how fast the river is moving, so give us a call for the latest recommendations.
Age guidelines for Colorado rafting trips:
Beginner rafting trips: 3 and 35 lbs.
Intermediate rafting trips: 6 and 50 lbs.
Advanced rafting trips: 14 years old
Expert rafting trips: 18 years old
Choose the Best Difficulty for your Group
The youngest rafter in your group may have already limited these choices, but if everyone is at least 18 years old, then you have a wide range of whitewater difficulty to choose from. The most popular trips are in the intermediate range (Browns Canyon or Bighorn Sheep Canyon), but if you are in good physical condition and looking for high adventure – advanced rafting trips through the Royal Gorge or the Numbers may be the best choice. If you've been rafting before and looking for the ultimate adventure ask about class V rafting trips through the Pine Creek Section of the Arkansas River.
How long do you want to be on the river?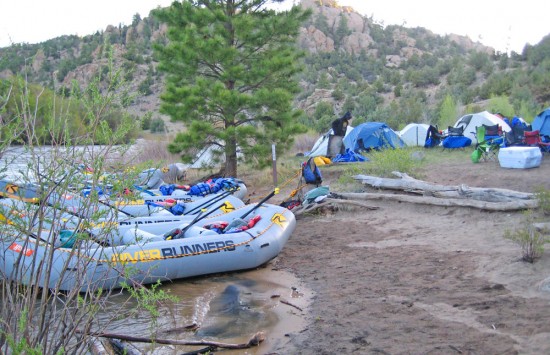 Half-day, Full-day and Multi-day Rafting Trips Depart Daily
Full-day adventures are the most popular length of time to be on the river (5-6 hours round trip), but there are a variety of other options. Choose from half-day, full-day and overnight whitewater rafting trip options on the Arkansas River. If you really want to get away – ask about four-day and five-day rafting trips in Dinosaur National Monument.

When do you want to go whitewater rafting?
The Colorado whitewater rafting season runs from April 1 through Labor Day, with peak water in June and peak tourist season in July. You most likely have a date in mind, but it's best to book in advance to make sure space is available. Weekdays and afternoons are the best way to miss the crowds.
Save 20% on Weekday Raft Trips
Book by June 30, 2014
Raft any weekday all summer
Promo code: weekday
*Not valid with other offers or existing reservations.