River Runners at Browns Canyon
Arkansas River
Buena Vista, Colorado
---
Rafting Trips
Whitewater Rafting Buena Vista, Colorado
Mild to Wild Rafting on the Arkansas River
Buena Vista, Colorado is one of the premiere whitewater rafting and kayaking towns in the world and is an easy and scenic drive from any Colorado vacation destination. This unspoiled Colorado mountain town is located along the world-renowned Arkansas River and is shadowed by majestic 14,000-foot mountains. Every May – as sure as the spring snow melt – whitewater enthusiasts from all over the world converge on Buena Vista to run the wild and mild rapids of the Arkansas River.
Riverside Rafting
River Runners at Browns Canyon is located six miles south of Buena Vista, Colorado on the banks of the Arkansas River. Enjoy our private put-in for Browns Canyon or choose an advanced rafting trip like The Numbers or Pine Creek.
Time Lapse of River Runners Buena Vista
Enjoy the best riverside dining in Buena Vista, Colorado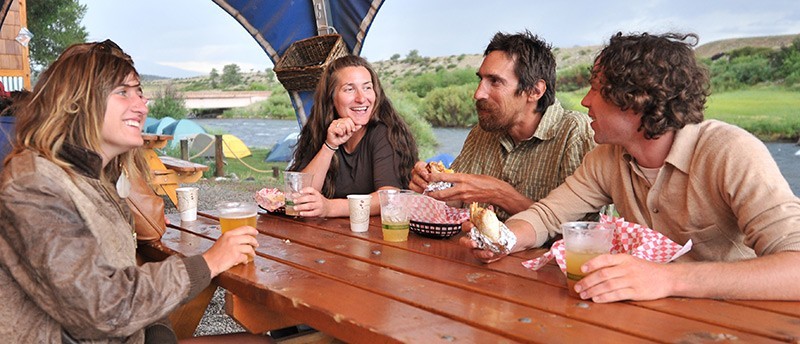 During the summer months, one of the best restaurants near Buena Vista, Colorado is the Browns Canyon Riverside Grill at the River Runners.
Relax on the banks of the Arkansas River and enjoy good friends, delicious food, tasty drinks, and spectacular Colorado scenery.
The Browns Canyon Riverside Grill has a small, but unique menu and order-up style service – for a great casual dining experience. The menu ranges from carne asada burritos and Buena Vista made famous fish tacos to chicken quesadillas and chips and homemade salsa. All products are purchased locally when possible.
We offer a small but delicious selection of alcoholic drinks including local micro brews, the legendary River Rummers, and margaritas. Other beverage options include natural sodas and ice tea.
Riverside Camping Buena Vista, Colorado
Group campsites starting at $40/night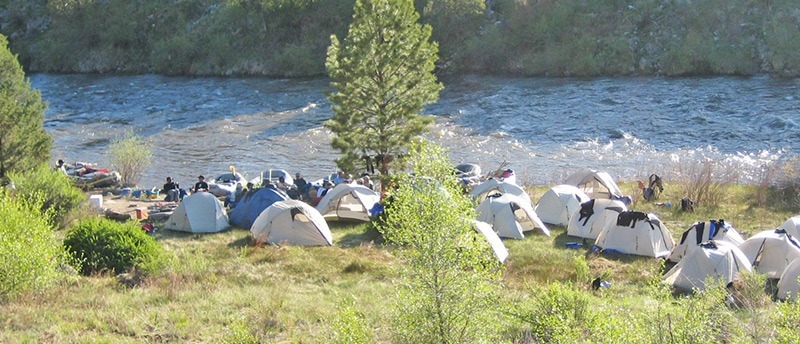 River Runners offers one of the more unique campgrounds near Buena Vista, Colorado. This catch and release fishing property features four group sites available along the river with picnic tables and fire pits. Sites range from $40 – $55 per night large enough for 10-20 campers. Amenities include hot shower and bathroom facilities, a sand volleyball court, horseshoe pits, and a Riverside Bar and Grill that serves Baja-style food, hand-made cocktails, and local beers on tap.
If River Runners is booked there are numerous other camping options in the area. Choose from established RV parks and private campgrounds like the Buena Vista KOA, or secluded sites on National Forrest, Bureau of Land Management, and Colorado Parks and Wildlife land.
Select a Whitewater Rafting Trip in Buena Vista, Colorado
River Rafting Trips for Families with Small Children
FAMILY FLOAT RAFTING TRIP BEGINNER CLASS I-II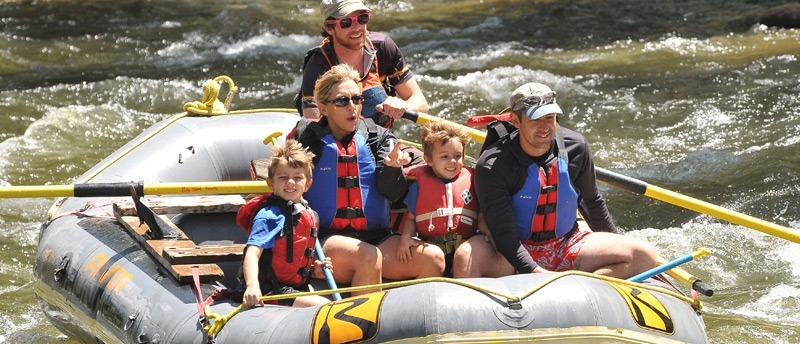 Children who weigh at least 35 pounds and who are accompanied by a parent or guardian can go whitewater rafting in Colorado on our Family Float rafting trip. This beginner scenic float is just 1.5 hours round trip and departs daily out of our Riverside Rafting Resort in Buena Vista, Colorado. After a five-minute shuttle, float right down to our private beach where you can walk to your car. Enjoy a free slide show of your Family Float rafting trip.
---
The Most Popular Family-Friendly Rafting Trip in Colorado
BROWNS CANYON RAFTING TRIP CLASS III-IV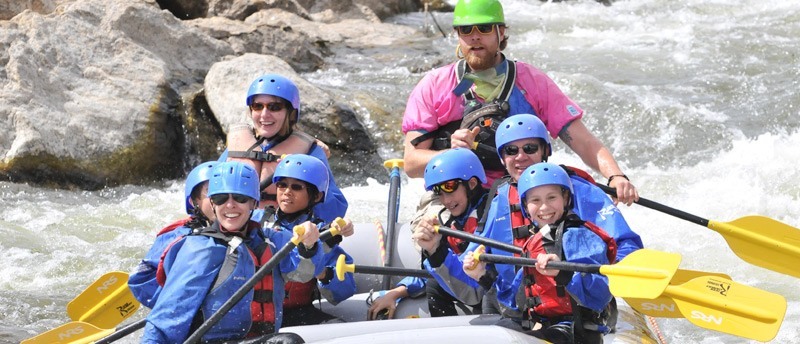 If your children are at least six years old and 50 pounds you should consider rafting in Browns Canyon National Monument. Experience fun class III-IV rapids and spectacular Colorado scenery. Age and weight restrictions can change at high water flows. Please call 800-723-8987 for up-to-date conditions prior to booking your trip.
---
Advanced Rafting The Numbers
NUMBERS RAFTING TRIP ADVANCED CLASS IV – V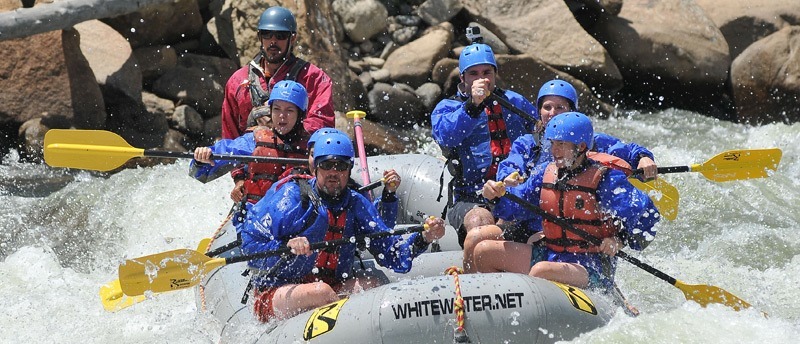 This premiere Colorado rafting trip is a perfect mix of alpine scenery and incredible whitewater. Paddle through the most continuous whitewater on the Arkansas River. This is an advanved class IV-V Colorado whitewater rafting trip. Experience is recommended but not required. If everyone in your rafting group is at least 16 years of age and of an adventurous spirit you should run the Numbers.
---
Want Extreme Whitewater?
PINE CREEK RAFTING TRIP ADVANCED CLASS V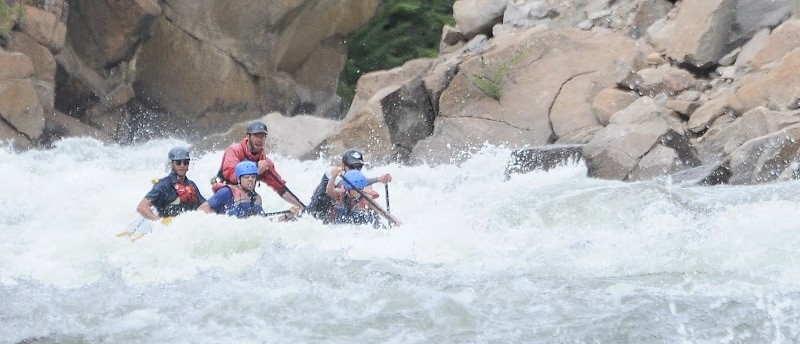 If you have paddled The Numbers or Royal Gorge with River Runners and are still looking for something more extreme – try whitewater rafting Pine Creek (class V), the most difficult rapid on the Arkansas River. Participants must be 18 and have prior class IV-V experience with River Runners.
FIND US
24070 County Road 301Buena Vista, Colorado 81211Call: (719) 395-2466Call: (800) 723-8987
Get Directions