Arkansas River Basin snowpack well above average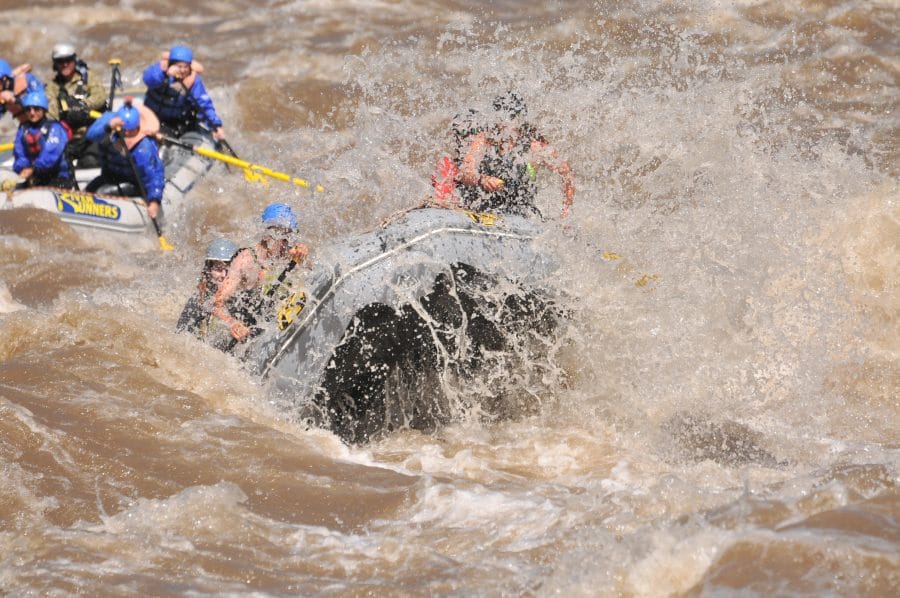 Expect high water in June
The snowpack in Colorado's Upper Arkansas River Basin is 206% of average and the runoff is just getting started. That's great news for thrill-seekers looking for a wild ride this June. It also bodes well for beginners and young families planning a raft trip for July, August and September – as flows will remain runnable well into fall.
Book now and save

15% OFF Full Days and Overnights with promo code: RAFT15
10% OFF Half Days with promo code: RAFT10
Offer expires June 15, 2016
Planning your raft trip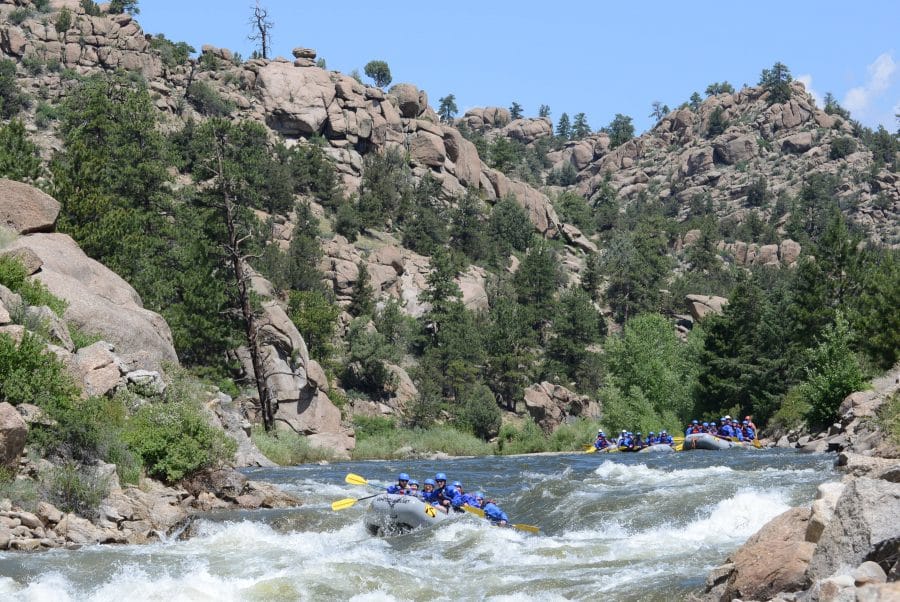 The Arkansas River has something for nearly all ages and abilities, but choosing the best trip for your group is key to having a good experience on the water. Conditions will change daily, so it's best to call a professional river outfitter for updated flows. Call River Runners seven days a week at 800-723-8987 from 7:00 am – 9:00 pm MST.
High water in June
Expect high water conditions this June. High flows will raise age guidelines, but there will be rafting trips for beginners and young families. Advanced sections will temporarily close due to high water, but that's all the more reason for thrill-seekers to book.
Medium flows July – mid-August
You can expect warmer weather and medium flows July through mid-August. This is the best time for beginners and young families to raft intermediate sections like Browns Canyon. Advanced sections will open offering plenty of thrills. This is also a good time to book an Inflatable Kayak or Stand Up Paddle Board tour. Tube rentals will be available in Salida.
Low water mid-August – September
Low flows will round out the summer, especially late-August through September. This is a good time to miss the crowds and see fall colors.
Alternate routes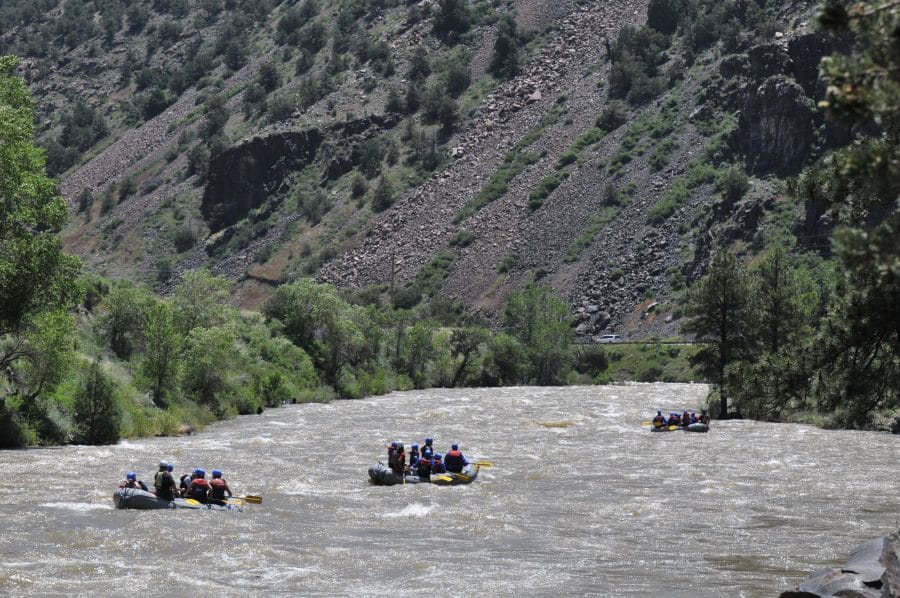 Something for nearly all ages and abilities
If you are not a strong swimmer or have kids between six and 12 years old, the best whitewater rafting trips to book during high water are the Family Float, Bighorn Sheep Canyon, or the Salida Town Run. These sections of river have less rapids, but still offer a fun splashy trip at high water. If you book a Browns Canyon trip and the ages go up, we will work with you to change the route of your trip to mitigate risk.
High water thrills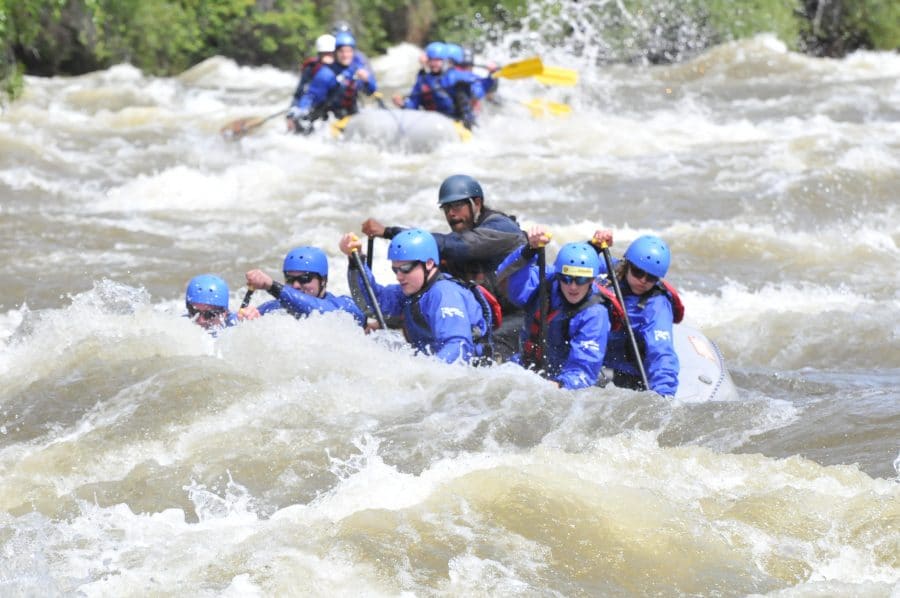 This is what whitewater rafting is all about
If you're a thrill-seeker looking for a wet and wild ride – high water is for you. While advanced sections close at high flows, other sections become more challenging. Simply book an advanced trip regardless of flows and we will take care of the rest. The alternate route for rafting the Royal Gorge at high water is the Three Rocks section, and the alternate route for rafting the Numbers at high water is the Narrows through Browns Canyon. High water in these alternate sections provide the most exciting whitewater all year – you don't want to miss it!