Arkansas River Rafting – Buena Vista, Colorado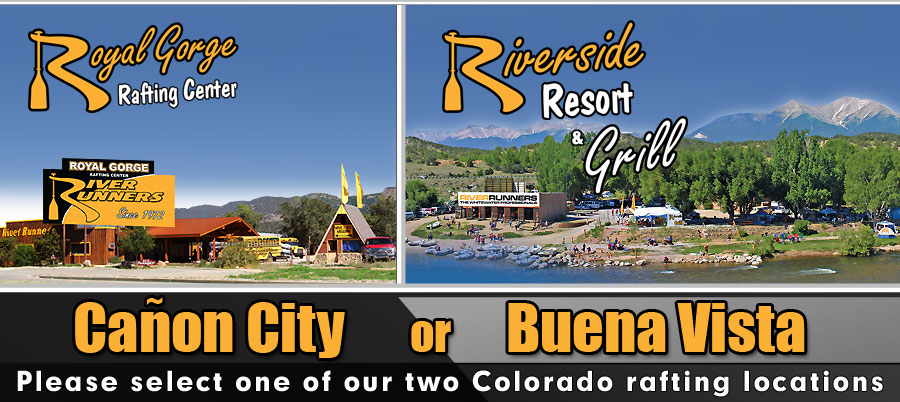 White Water Rafting Arkansas River in a Colorado State Park
The Arkansas River meanders through the Colorado rafting towns of Buena Vista, Salida and Cañon City, where rafters can find a variety of trips to suit all skill levels. At River Runners you can choose from beginner, intermediate and advanced whitewater on half-day, full-day and overnight white water rafting trips on the Arkansas river. Find adventure for the whole family Arkansas River rafting Colorado this summer!
Arkansas River Headwaters
Did you know the AR River actually starts in Colorado? It begins just north of Leadville near Fremont Pass and plunges 5,000 feet in its first 125 miles. This is where you will find the best whitewater rafting in Colorado. The Upper Arkansas River is managed by the Arkansas Headwaters Recreation Area (AHRA), a collaboration of the Bureau of Land Management and Colorado Parks and Wildlife.
Arkansas River Rafting Video
Arkansas River Rafting has it all
No matter what level rafter you are – novice, experienced or just plain adrenaline junky – Arkansas River rafting has something to offer everyone. Families with young children can can get their feet wet with a class II scenic family float, adventurous kids and adults can enjoy class III river rafting through Browns Canyon or Bighorn Sheep Canyon, and active adults with some whitewater rafting experience can challenge class IV and V whitewater on Pine Creek, The Numbers and The Royal Gorge. If rafting is not your thing, you can just sit on the banks of the Arkansas River and watch rafters float by at our Riverside Rafting Resort.
The Rafter in all of us
Each summer, hundreds of thousands flock to Colorado in search of adventure and what better way to cool off than rafting on the Arkansas River. Even the timid return year after year to experience the wilds of Arkansas River rafting with River Runners – "The Whitewater Professionals". Choose from two convenient locations in Buena Vista and Cañon City, Colorado.
The steep gradient of the Pine Creek section of the Arkansas River creates some of the most challenging rapids in Colorado. This is the first major rapid area on the Arkansas River – a challenging class V section for experienced rafters only.
The Numbers Rafting Class IV – V
Just downstream from Pine Creek is The Numbers section of the Arkansas River located near the town of Buena Vista, Colorado. The Numbers is one of the most continuous rafting trips near Denver Colorado. Previous rafting experience is recommended but not required. If you are of an adventurous spirit and in good physical condition we can teach you how to raft this section.
Browns Canyon Rafting Class III – IV
Browns Canyon is located between Buena Vista and Salida, Colorado, making it an easily accessible rafting trip. This beautiful stretch of river is the most popular family rafting trip in the state. The rapids are spread out just enough to allow rafters to marvel at the stunning scenery.
Bighorn Sheep Canyon Rafting Class III-IV
As the Arkansas River flows further downstream, past Salida rafters enter a great intermediate section called Bighorn Sheep Canyon. This incredible canyon follows Hwy 50, heading towards Cañon City Colorado. Surrounded by unique Geology and wildlife this is a great family rafting experience.
Royal Gorge Rafting Class IV – V
The Royal Gorge Bridge is owned by Cañon City, and is a major tourist attraction and world-class rafting destination. Travel more than 1,000 feet below the highest suspension bridge in North America and experience big rapids, grand geology and epic engineering on one of the best whitewater rafting trips in the world.
Arkansas River Rafting Map