Royal Gorge Rafting Center

Raft the Royal Gorge at the Royal Gorge Rafting Center in Canon City
1 hour from Colorado Springs, Colorado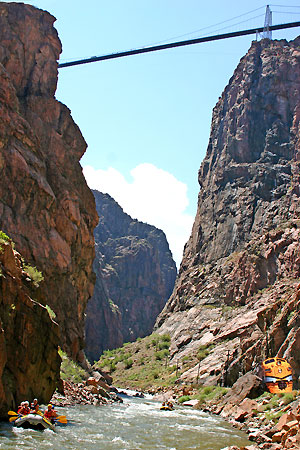 The full day Royal Gorge rafting trip is like two rafting trips in one!
The best way to experience Colorado's world famous whitewater rafting is rafting through the Royal Gorge on the Arkansas River. The full day Royal Gorge rafting trip is like two rafting trips in one. Raft the incredibly beautiful Bighorn Sheep Canyon in the morning, stop for a catered riverside lunch, and then raft through the world famous Royal Gorge on your Royal Gorge full day rafting trip. You will experience world class white water rafting and incredible Colorado scenery.
Family whitewater rafting trips daily near Colorado Springs, Colorado
Bighorn Sheep canyon is an awesome family friendly white water rafting trip near Colorado Springs, Colorado. Lunch included on the full day Bighorn Sheep Canyon whitewater rafting trip. Sample Colorado's best whitewater rafting on a half day white water rafting trip.
Colorado Springs is a great Colorado vacation destination
Your Colorado Springs vacation will be filled with great activities for the entire family whether it's going to the summit of Pikes Peak or visiting the legendary Garden of the Gods Park. When visitors want to experience whitewater rafting Colorado Springs, they venture just 45 minutes to 90 minutes South (depending on where you are in the city) to Canon City Colorado. Whitewater rafting near Colorado Springs happens closest in Canon City, the southern outpost for most traveled Colorado whitewater river: the Arkansas River.
Colorado Springs Playground
Traveling from Colorado Springs to Canon City is a straight forward scenic drive on Colorado Highway 115 to US Highway 50. Travel times vary from 45 minutes to an hour and a half, depending on where you are coming from in Colorado Springs to go whitewater rafting.
Visit the Royal Gorge
Canon City is the nearest destination for Colorado Springs white water rafting. Rafting in Canon City offers beginner/intermediate level rafting and advanced level rafting right through the famous Royal Gorge, the Grand Canyon of the Arkansas River in Colorado. No matter if you have rafted previously or not, Canon City rafting near Colorado Springs has the rafting trip for you.
Family Whitewater Rafting on the Arkansas River
Intermediate rafting trips are suitable for children as young as 6 years and 50LBS, these trips are great for first time rafters or experienced rafters looking for a great day cooling off on the river. Advanced level trips do not require previous experience. Rafters must be at least 14 years and above (ages fluctuate with water levels) and are best suited for those seeking a thrilling whitewater adventure.
No matter what trip you choose, Canon City has the best whitewater rafting for Colorado Springs visitors.
RIVER RUNNERS
Two incredible Colorado whitewater rafting locations near Colorado Springs, Colorado
CANON CITY, COLORADO
Whitewater rafting 1 hour from Colorado Springs, Colorado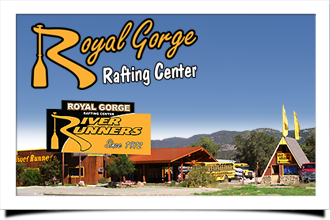 RAFTING TRIPS

BUENA VISTA, COLORADO
Whitewater rafting 2.5 hours from Colorado Springs, Colorado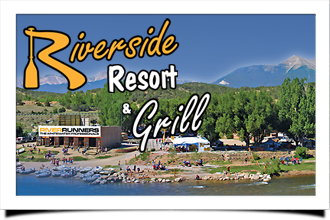 RAFTING TRIPS