Breckenridge Family Rafting Vacation
| 2 Day Class III-IV Rafting Trips | 2 Day Class IV-V Rafting Trips | 3 Day Class IV-V Rafting Trips |
Breckenridge Family Rafting Vacation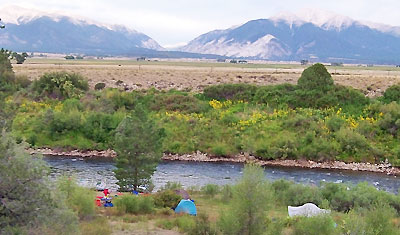 Two-Day Family Overnight Whitewater Rafting on the Arkansas River near Breckenridge
This Breckenridge family rafting vacation is great for adventurous families who want to get off the beaten path. Paddle 26 miles in two days and spend the night at a secluded campsite in Browns Canyon. Trips depart any day of the week with a minimum of four people. Just 1.5 hours south of Breckenridge Colorado at River Runners.
There's no better way to experience the Colorado outdoors with your family than with an overnight whitewater rafting adventure on the Arkansas River. Overnight whitewater rafting near Breckenridge is a true adventurous way for the whole family to get away from it all.

Whitewater Rafting Day 1
Includes lunch and dinner.
Check-in at River Runners Riverside Resort south of Buena Vista Colorado. Here you will receive and pack your overnight dry bags prior to getting geared up for the days events. A gear boater will go down ahead of your trip with all of the gear and set up the kitchen, toilet system, and hand washing station. Meanwhile, you and your family or group will head up stream and paddle through The Narrows, a continuous class III section of the Arkansas River. After a riverside lunch and a full day of paddling, you will arrive at your camp around 4:00 pm leaving the rest of the evening to swim, fish, jump off rocks, hike, or simply relax by the campfire and tell stories. Your guides will take care of dinner and clean up so the only thing you have to do is set up your tent and enjoy your time in this spectacular Colorado canyon.

Whitewater Rafting Day 2
Includes breakfast and lunch.
Wake up to the smell of a delicious breakfast and choose from hot coffee, tea, or juice. After breakfast, pack up camp and enjoy another day of Intermediate whitewater rafting Browns Canyon. River Runners will pick you up and have you back at your car by 4:00 pm.
RIVER RUNNERS
Two incredible Colorado whitewater rafting locations near Colorado Springs, Colorado
CANON CITY, COLORADO
Whitewater rafting 1 hour 45 minutes from
Breckenridge, Colorado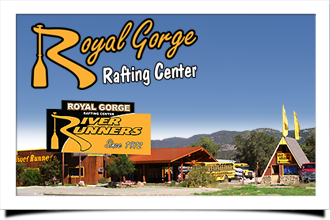 RAFTING TRIPS

BUENA VISTA, COLORADO
Whitewater rafting 1 hour 20 minutes hours from
Breckenridge, Colorado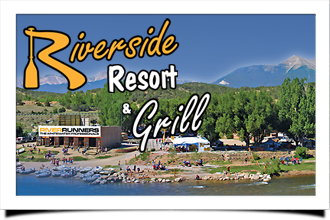 RAFTING TRIPS