Free Rafting for Brides and Grooms Married at Mt. Princeton Hot Springs Resort
Ask About our Group Discounts and Upgrades
It's a nice day for a…whitewater wedding
Brides and grooms married at Mt. Princeton Hot Springs Resort during the 2013 Colorado rafting season can enjoy a complimentary Browns Canyon Half Day rafting trip at River Runners.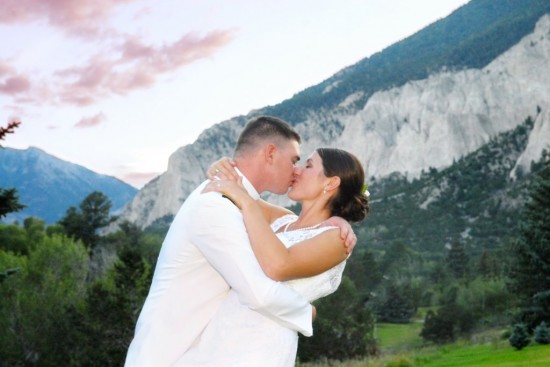 Complimentary raft trip must be booked in advance
This offer is subject to availability
Launch date must fall within one week of wedding
A $5.00 per person parks fee will be charged at booking
Offer good May 1 through Labor Day, 2013
Free upgrades and additional discounts available with larger groups
Make it a party…
Whitewater rafting is a unique and exciting way to socialize before or after the ceremony, so bring along your family and friends for an authentic Colorado wedding event. Ask about our bachelor and bachelorette parties.
Make Your Colorado Wedding Unique
Mt. Princeton Hot Springs Resort offers the full spectrum of event management and wedding planning services, from catering menus and spa services to professional photography.
Call 888-395-7799 for more information.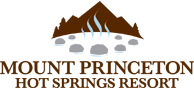 World-Class Hot Springs Just 10 Minutes Away
Mount Princeton is located about 10 minutes from River Runners and offers a wide range of wedding planning services, which include catering menus, floral arrangements and professional photography. Enjoy indoor or outdoor facilities that combine relaxation, elegance and mountain charm.

Enjoy Amazing Views at Mount Princeton Hot Springs
Mount Princeton Hot Springs Resort is situated next to Chalk Creek and is surrounded by tall pine trees and mountain views. Accommodations include relaxation pools, spas, fine dining, creek side cabins and hotel rooms. Also enjoy a historic general store, tennis courts, basketball courts and a workout facility all at the base of Mount Princeton's stunning Chalk Cliffs.

Hot Springs and Cool Rafting Packages
River Runners and Mount Princeton Hot Springs Resort have partnered for several years for hot springs and cool rafting packages – get lodging and rafting for a 10 percent discount. All River Runners guests also save three dollars on day soaking passes to Mount Princeton Hot Springs.