In the Colorado whitewater rafting industry sometimes there is too much water and sometimes there is not enough water, but flows on the Arkansas River this July look to be just right. The popular Colorado rafting river is projected to run at above average water levels the rest of summer – providing optimal conditions on beginner, intermediate and advanced whitewater.
Choosing the best whitewater rafting trip
Colorado's Arkansas River has a lot of fun runs to choose from. Evaluating the minimum age and ability of your group will help you determine what rafting trip to book. Location is another important consideration. The Arkansas River is centrally located in Colorado with rafting centers near the Royal Gorge and Buena Vista. Both regions are an easy drive from Colorado Springs, Denver and Breckenridge.
Buy one get one half off full-day trips Monday – Thursday
Book by July 16
Book online with promo code: RaftCO
Not valid with existing reservations
Questions? Call 800-723-8987
Royal Gorge area whitewater rafting trips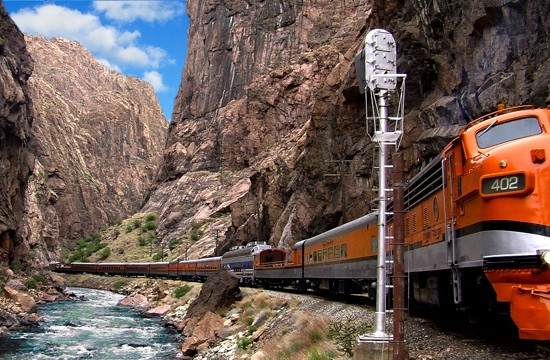 The Arkansas River has the best whitewater rafting near Colorado Springs and it's also the closest, being just one hour southwest of the city via HWY 115 and HWY 50. Advanced rafting trips through the Royal Gorge have a minimum age guideline of 14 years old, but Bighorn Sheep Canyon offers splashy rapids and beautiful scenery the entire family can enjoy. River Runners at the Royal Gorge is open daily through Labor Day.
Raft the Royal Gorge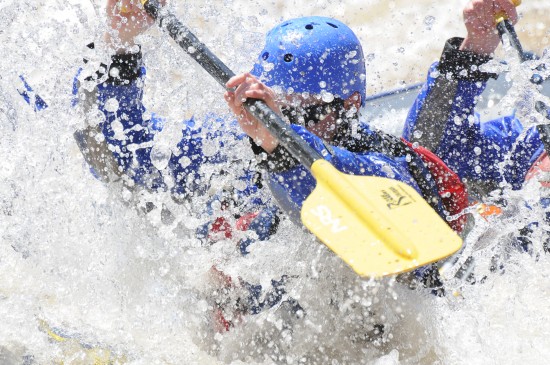 The Royal Gorge is the quintessential Colorado whitewater rafting trip. Experience big rapids, tall cliffs and learn about the human history and engineering of the railroad as you pass under the highest suspension bridge in North America. Half-day trips depart at 10:00 am and 2:00 pm. Full-day trips depart at 10:30 am and include lunch.
Raft Bighorn Sheep Canyon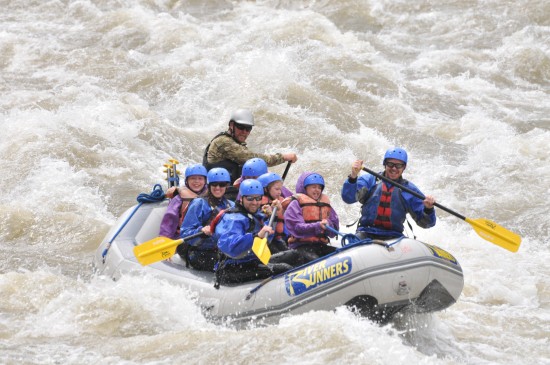 Bighorn Sheep Canyon is a family-friendly whitewater rafting trip with splashy rapids, wildlife, canyon scenery and opportunities to relax and swim. The minimum age guideline is six years old. Half-day trips depart at 11:00 am and 2:30 pm. Full-day trips depart at 9:30 am.
Buena Vista area whitewater rafting trips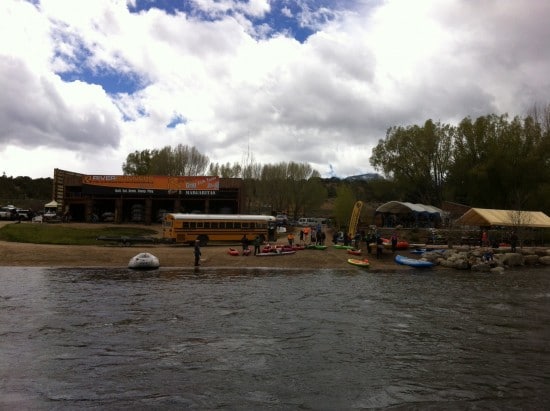 Buena Vista, Colorado is known for whitewater rafting, hot springs, 14,000-foot mountains, mountain biking and much more. River Runners at Browns Canyon is located on the banks of the Arkansas River at the put in for Browns Canyon.

Raft the Family Float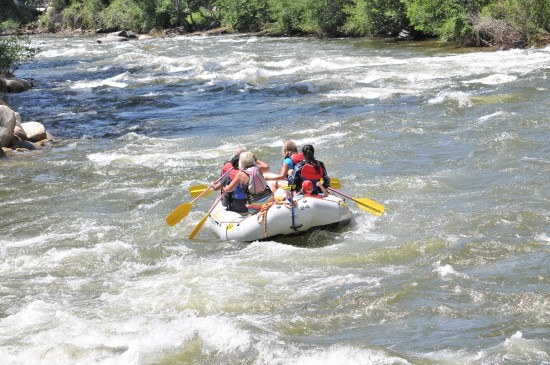 The Family Float is a great way to get your feet wet on a Colorado whitewater rafting trip. Experience mild rapids and views of snow-capped mountains along the Continental Divide. This trip floats right back to River Runners where you can relax at the Browns Canyon Riverside Grill while the kids play in the sandbox.
Raft Browns Canyon National Monument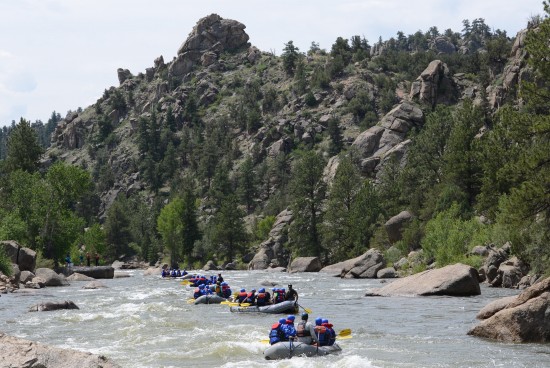 The Arkansas River through Browns Canyon National Monument is one of the premiere class III whitewater rafting trips in the world. Challenge numerous rapids, while immersed in a wealth of natural beauty and historic landmarks. This trip launches right from River Runners at Browns Canyon. Half-day trips depart at 10:00 am and 2:00 pm. Full-day trips depart at 10:30 am.
Raft the Numbers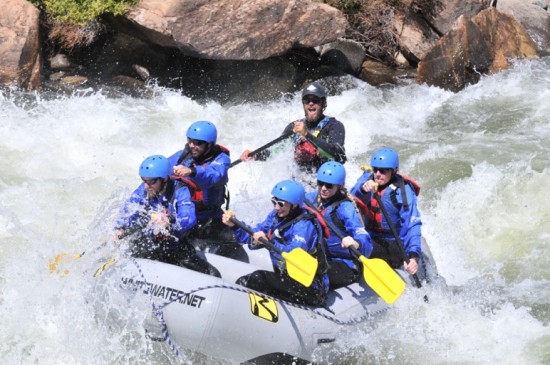 The Numbers section of the Arkansas River offers the most continuous whitewater in Colorado. You will need to be ready to paddle hard and listen to your guide's instruction to navigate these class four rapids that are so close together they are numbered instead of named. Half-day trips depart at 9:30 am and 12:30 pm. Full-day trips depart at 9:30 am.
Overnight rafting trips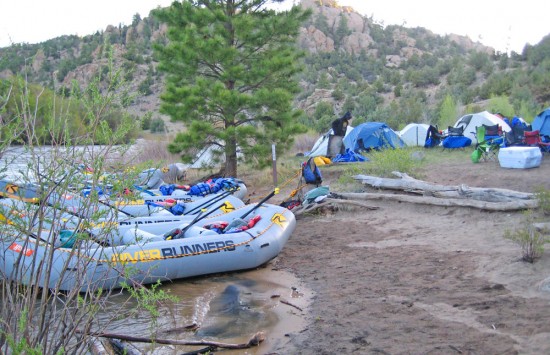 Overnight rafting trips in Browns Canyon are a great introduction to wilderness camping. Let the whitewater professionals set you up for success on these intermediate and advanced rafting trips.
LEARN MORE