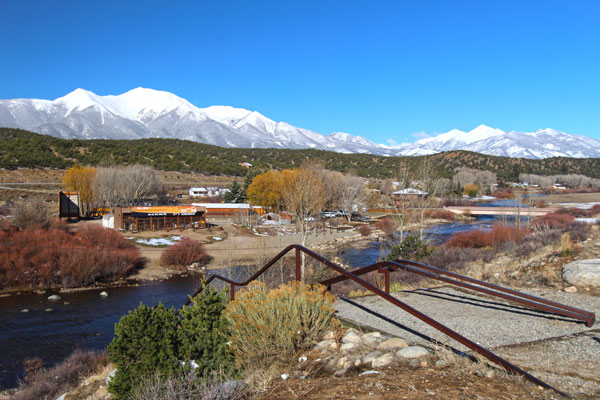 River Runners is open for the 2017 rafting season
Planning a Colorado whitewater rafting trip? River Runners is open seven days a week from 9 am to 5 pm MST. Call 800-723-8987 to speak with a reservation specialist or book online 24 hours a day.
Book Online and Save
20% OFF full day raft trips with promo code: RAFT20
10% OFF all other tours with promo code: TOUR10
Offer expires July 13, 2017
Safety gear included – No added rental fees
What to expect on the Arkansas River this Colorado whitewater rafting season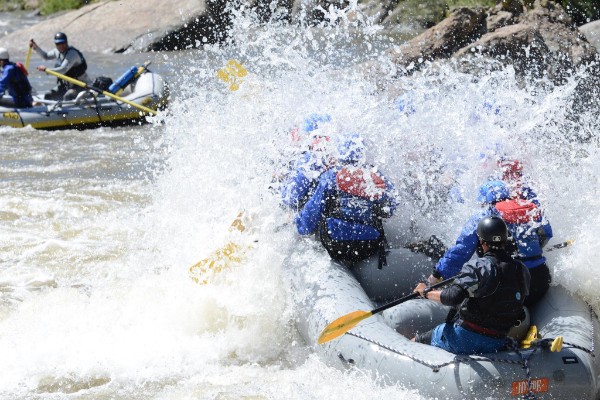 Another high-water year in Colorado
Colorado had an above average winter through February, a dry March, then lots of snow the first week of April and the last week of April. The Arkansas River Basin is 106% of normal as of today, May 1, 2017 (NRCS). A majority of the snow has been on the ground for months. These older layers of snow usually take longer to melt, which makes for a more sustained runoff. This is all good news for whitewater rafting in Colorado as there will be plenty of water in the Arkansas River this summer.
Low flows in April and early May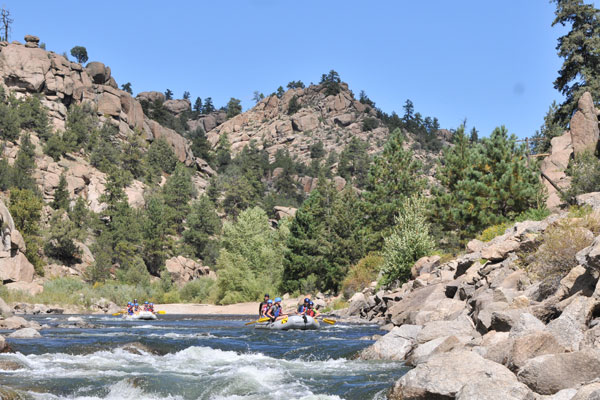 Technical and scenic
Flows are usually low this time of year, making for technical whitewater conditions. Trips tend to run longer, but you will find solitude and plenty of challenging rapids. Weather can be mild, but it can also snow (we would cancel in that case). It is good to bring extra layers like a fleece or polypro. Advanced reservations only. PLEASE NOTE: No photos this time of year. Photographers take photos daily May 13 – September 4, 2017.
High water in June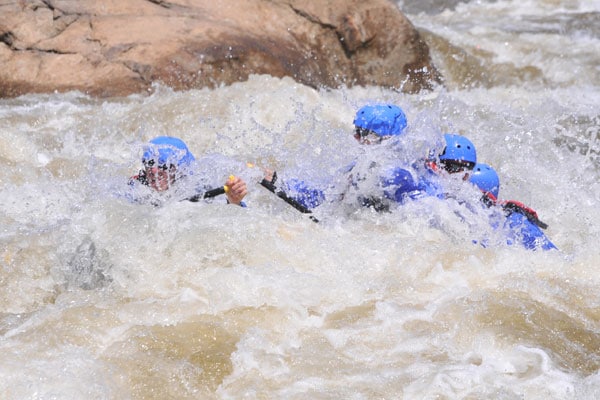 Exciting but beginner rafting trips available
There are too many factors to accurately predict a peak flow, but one thing is for sure, it will be high water in June. Usually, the runoff starts around mid-May and peaks around mid-June, but we will likely see above average flows earlier and later in the season.
Medium flows in July and August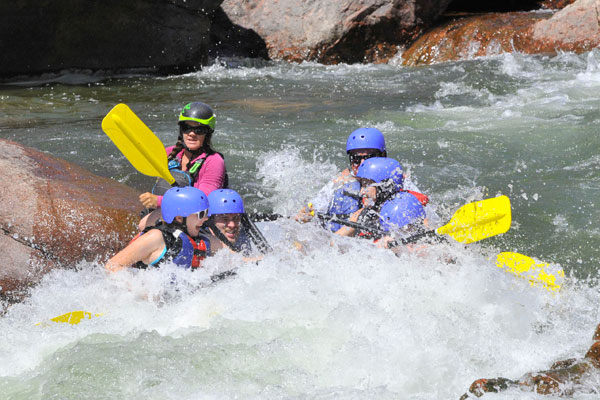 Family-friendly and advanced sections are open
The snowpack will be close to melted out by mid-July, but there should still be plenty of water in the system for medium flows through July and into August. This is a great time to bring younger kids and beginner rafters. It is also the time of year to hit up the Royal Gorge and the Numbers sections of the Arkansas River. The Voluntary Flow Management Program may not be needed this year, but if it is we should have no problem hitting a minimum of 700 CFS at Wellsville through August 15.
Low flows late-August and September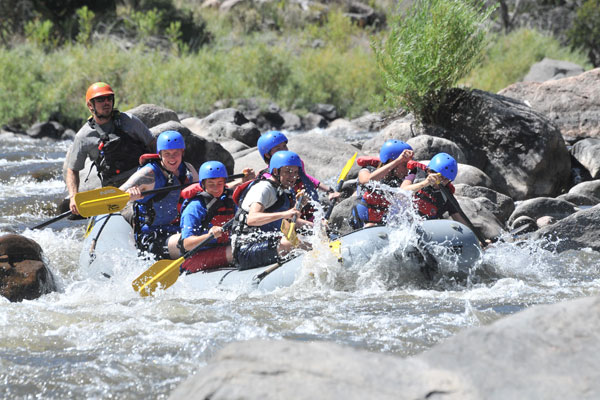 Technical and scenic
Flows this time of year will depend more on summer and fall rain than this past winter's snowpack, but runnable conditions should remain through September. Book a Royal Gorge rafting trip for the best whitewater. September rafting trips are often warm and mild with lower flows and little to no traffic on the river. PLEASE NOTE: No photos this time of year. Photographers take photos daily May 13 – September 4, 2017.
Whitewater rafting safety video