Canon City, Colorado
White water rafting trips at the Royal Gorge Rafting Center
White water rafting the Royal Gorge from the River Runners Royal Gorge Rafting Center is an unforgettable Colorado rafting adventure. Experience an exhilarating ride down the class IV-V rapids of the famous Royal Gorge as the Arkansas River plunges 46 feet per mile towards Canon City. If you are a first-time rafter or if you are rafting with kids, consider Bighorn Sheep Canyon, a beautiful and more forgiving white water section of the Arkansas River. At extreme high flows parts of Bighorn Sheep Canyon start to take on a big water feel and provide an adrenaline packed ride not to be missed. At the River Runners Royal Gorge Rafting Center you will be outfitted with the latest gear and our experienced guides will teach you everything you need to know.
Raft the Royal Gorge in Canon City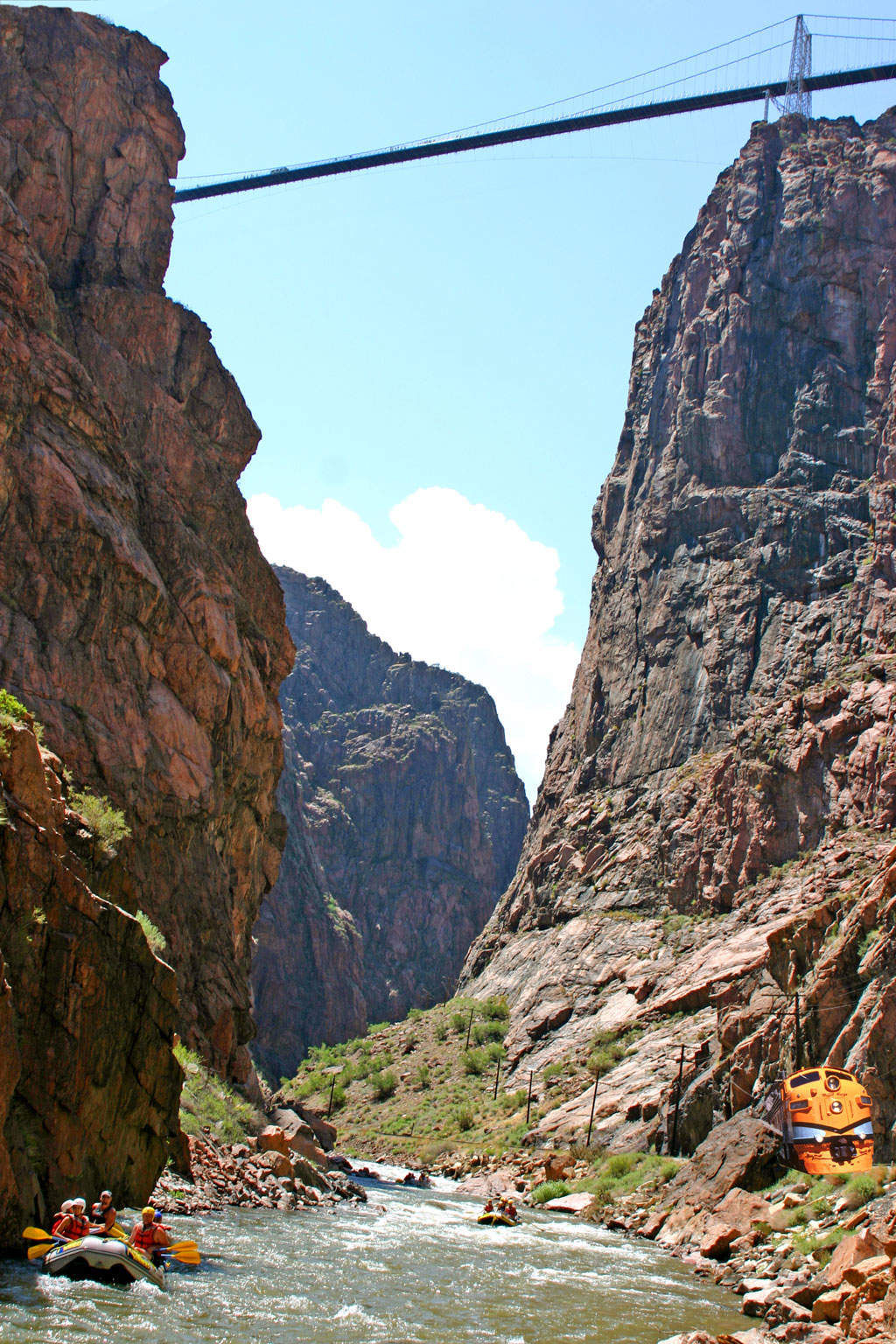 Rafting the Royal Gorge is a must-do activity in Canon City, Colorado. This class IV – V white water rafting trip takes you down the Arkansas River 1,052 feet below the Royal Gorge Bridge. Canon City is the closest rafting to Colorado Springs and just a 2.5 hour drive from Denver. River Runners offers white water rafting trips daily on the Arkansas River May – September.
Canon City white water rafting trips for families with children
Bighorn Sheep Canyon is a great first-time whitewater rafting trip in Canon City, Colorado. River Runners offers both half day and full day whitewater rafting trips through Bighorn Sheep Canyon that are appropriate for kids. These splashy class III-IV rapids are fun and exciting.
White water rafting with your children is a great way to spend time with them with no distractions. Learn about Colorado's unique wildlife, diverse history, and spectacular geology while you work as a team to navigate class III whitewater on the Arkansas River in Colorado.
During high flows Bighorn Sheep Canyon offers exciting class IV rapids and is a great alternative to the Royal Gorge when it is closed.
Driving Directions to River Runners Royal Gorge Rafting Center