Salida, Colorado is one of the state's last unspoiled mountain towns
River Runners Riverside Rafting Resort in Buena Vista, Colorado

Salida, unlike most other mountain towns in Colorado, is best known for being a summer outdoor mecca rather than a winter wonderland, but just 25 miles west of town is Monarch Mountain Ski Area and some of the deepest powder in the state. Snowshoeing, snowmobiling and cross country skiing are also easily accessible from Salida, though it rarely snows in the town itself. Other popular activities include hunting, fishing, ATV touring, trail hiking, mountain climbing, mountain biking, road cycling and of course Colorado white water rafting on the Arkansas River.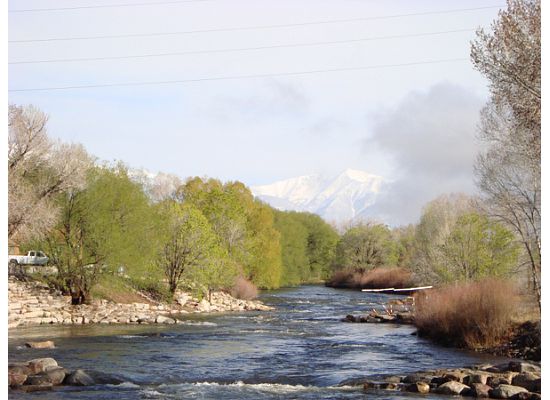 The Arkansas River runs right along the northern edge of downtown Salida. Here you will find one of the largest white water play parks in Colorado and home to FIBArk, the country's oldest and largest white water festival, held annually around the third week of June.  Just beyond the river past Tenderfoot Mountain is the Arkansas River Trail System, a network of multi-use trails that is a favorite of local mountain bikers, hikers and trail runners. It is not uncommon for locals to ski or snowboard powder in the morning, mountain bike or hike around mid-day and fish, kayak or raft on the Arkansas River in the afternoon. This is all possible due to the mild climate found in Salida year around, which is why the area is known as the Banana Belt of Colorado.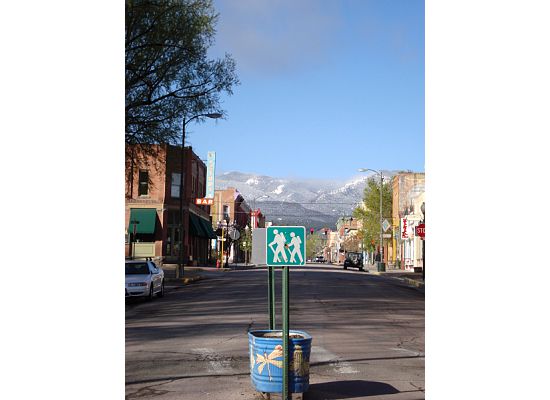 Salida boasts the largest historic downtown in Colorado with most of the original two-story brick Victorian style buildings still intact. A stroll downtown will take you by a variety of art studios, specialty shops, taverns, restaurants and lodging. Originally founded in 1880 as a railroad town, Salida, Colorado is not a resort, but a real mountain town with community-minded residents. From farmers markets to holiday parades and festivals, visiting Salida is like taking a trip back to a simpler time – where kids ride their bikes to the ice cream shop and skip stones down by the river.  All of this and more is what makes Salida, Colorado one of the states last unspoiled mountain towns.

Salida, Colorado White Water Rafting Vacations
Salida is the most centrally located destination along the upper Arkansas River and is where some of River Runners' employees call home. Just 25 miles northwest of Salida, Colorado via CO 291 and US 285 is the River Runners Riverside Rafting Resort. Here you can enjoy a private launch site for Browns Canyon, the most popular class III intermediate white water section on the Arkansas River. This River Runners location is also the meeting place for class V Pine Creek rafting trips, class IV Numbers rafting trips and class II family float rafting trips on the Arkansas River.
Just 50 miles east of Salida down US 50 is the River Runners Royal Gorge Rafting Center where you can raft through the world-famous Royal Gorge of the Arkansas River. This is also the meeting place for class III intermediate rafting trips through Bighorn Sheep Canyon.
River Runners has offered white water rafting trips on the Arkansas River since 1972 and continues to take more people down the Arkansas River than any other rafting company on the river. Our guides are on the river every day and are familiar with the fluctuating flows and changing conditions, which makes them among the most experienced raft guides in the state of Colorado. Look no further than River Runners for your Salida, Colorado white water rafting vacation. Call to make reservations today, as space is limited.
River Runners Royal Gorge Rafting Center in Canon City, Colorado