Colorado Rafting for Anyone and Everyone
Fun for all and all for fun
By Emily Sievert
By now I have to believe that I have one of the best summer jobs out there as a marketing representative for River Runners in Buena Vista, Colorado. "Time flies when you're having fun" may be the perfect way to describe it, but my favorite thing about this job is meeting the other fun-loving adventure seekers that make their way to the Arkansas River Valley in Colorado. I was surprised to learn interests in rafting goes beyond the everyday adrenaline junkie and can pertain to all sorts of enthusiastic guests. To prove it to you, I'll introduce you to a few of the groups I was lucky enough to meet the other day.
The Andersons: A pre-college guy rafting trip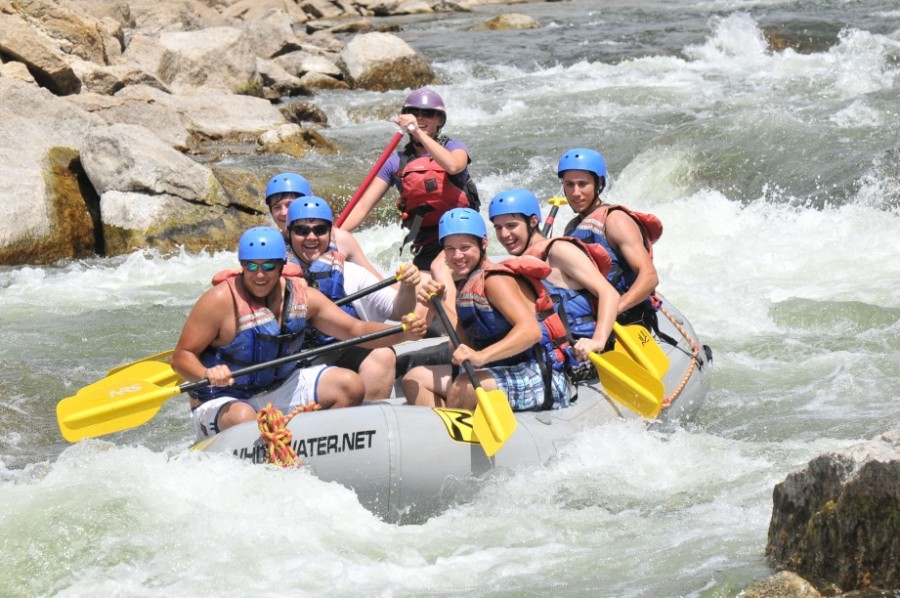 Group: 6 guys
River Section: Browns Canyon Half Day at 10:00 am (Class III)
Reason for the trip: Have some Colorado fun with high school buddies before everyone goes off to college.
Favorite Rapid: Zoom Flume
Reaction Quote: "I couldn't even see the rapid half the time we were getting splashed so much! I just heard my guide yell paddle and I was scrounging for a good paddle stroke!"

The Cooke-Ihnen Party: Family Trip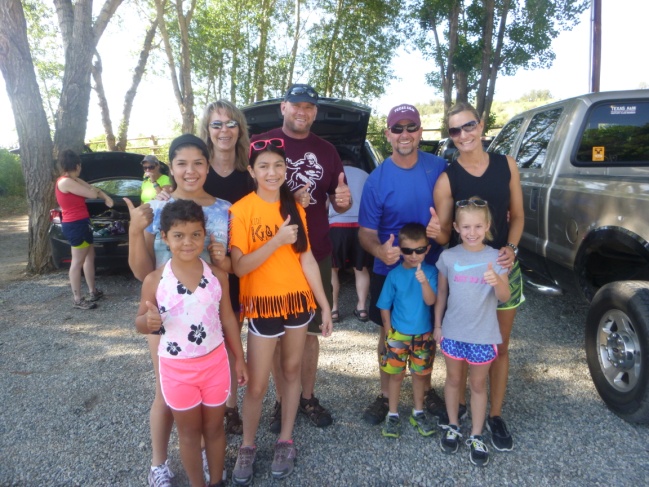 Group: Two separate families (two 6-7 year olds)
River Section: Browns Canyon Half Day at 10:00am (Class III)
Reason for trip: Two active families who pre-booked their rafting trip met while getting fitted for wet suits became friends over their mutual love for the Texas A&M Aggies! Both families were just looking for some good ol' adventurous family fun.
Reaction Quote: "It was so much fun! We will definitely be back again for Zoom Flume and as soon as the kids are old enough; for the numbers! Go Aggies!"

The Townsend Party: Extended Family Trip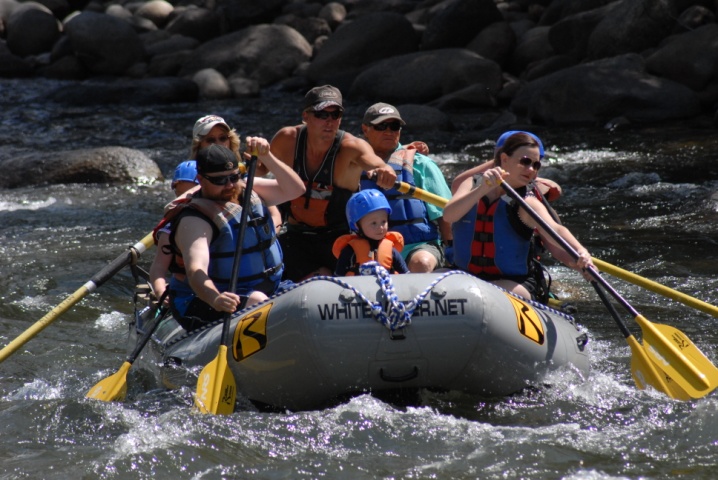 Group: An adventurous family including everyone from a 4 year old to Grandma
River Section: The Beginner level Family Float at 11:00am (Class II Rapids good for 35+ lbs)
Reason for trip: Fun family whitewater that the 4 year old can participate in.
Reaction Quote: "This is so great that we can take our 4 year old on something like this! We drove over an hour but it was so worth it!"

The Price Party: Family Reunion Trip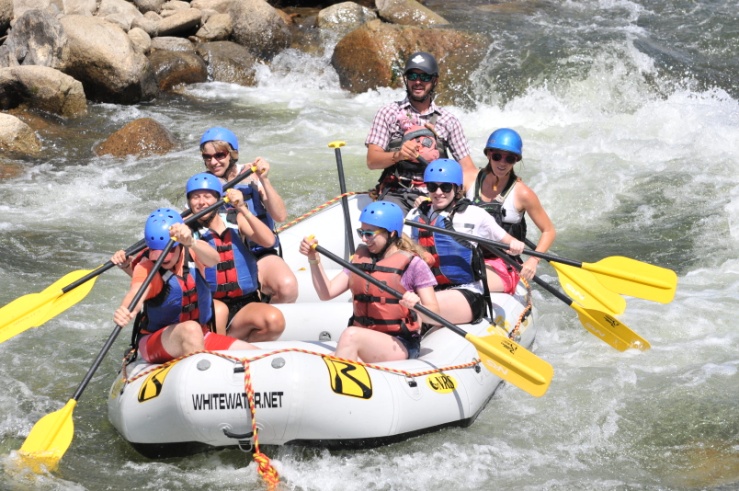 Group: 15 Person family reunion
River Section: The Numbers (Class IV)
Reason for trip: Family members from both Nebraska and New Mexico met in the middle to taste some Class IV Colorado whitewater together.
Reaction Quote: When asked if they lost anybody out of the boat: "None of our party fell out thank god, but we did lose our guide!"

Colorado Rafting for Nearly all Ages and Abilities
So as you can see, the Arkansas river can offer a unique Colorado adventure for anyone. Whether you need something to do with the kids or want to bring your bachelor party down the river, River Runners has you covered. Don't let the summer get away from you, get out rafting and explore Colorado's Arkansas River!