Leadville Winter Snowmobiling
Get out and explore vast and far boundaries through Leadville Colorado snowmobiling this winter. Leadville snowmobiling is abundant with both beginner and challenging terrain available.
Wurts Ditch is a great beginner/intermediate level trail just north of Leadville off Tennessee Pass with easy riding for the first 11 miles for the family up to Yoder Gulch. Be aware of skiers on this route.
East Tennessee is good beginner level terrain, north of Leadville about 3.5 miles toward Ski Cooper. Be sure to watch boundary areas as it nears the border of the ski area.
If you don't have your own snowmobile, seek out the use of a professional outfitter with White Mountain Snowmobile tours. In business for over 20 years, this outfitter provides scenic and family friendly tours with great scenic views and variety of terrain to suit all levels.
As with all back country adventures, be sure to carry the right equipment for your journey: Shovel, Probe, Avalanche Beacon and light source are a must.
Other Leadville Winter Activities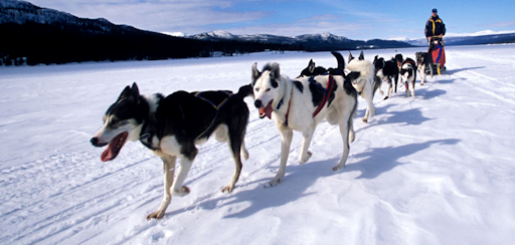 Other winter activities include Alpine or Nordic skiing. Leadville is a great vantage point to great Colorado skiing: close to Ski Cooper, Copper Mountain, Vail Resorts, Breckenridge, Loveland and Arapahoe Basin.
At Ski Cooper there is a great groomed and maintained Nordic Ski trails.
Another great thing to visit is the Dog Sled Tours with Alpine Adventures. This is a unique and fun way to get the family exploring the outdoors this winter near Leadville.