Royal Gorge Rafting Trips – Class 5 Extreme White Water Rafting
| | |
| --- | --- |
| RIVER RUNNERS 800-723-8987 | FOR THE BEST DEALS LIKE US ON FACEBOOK |
The rafting trip you came to Colorado for
Rafting Colorado Springs, Colorado Royal Gorge Class 5 Whitewater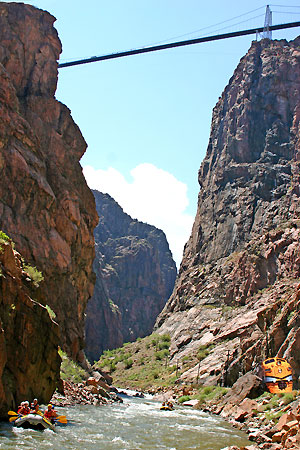 Rafting the Royal Gorge is the most advanced level rafting suitable for first time rafters seeking whitewater adventure close to Colorado Springs. The Royal Gorge whitewater raft trip is on the Arkansas River in Canon City Colorado, just 45-90 minutes South of Colorado Springs. River Runners Royal Gorge rafting Center is at the entrance to the Royal Gorge Bridge and Park, one of the biggest and best Colorado Tourist attractions.
Raft under the Royal Gorge Bridge
The Royal Gorge Bridge was first constructed in 1929 and towers nearly 1,000 feet above the Arkansas River. The Bridge is legendary because it is a suspension bridge, using two towers and 2,100 strands of galvanized wire to hold it in place. The Royal Gorge Bridge & Park is not only a natural attraction because of the steep gorge but it is also a famous theme park, housing the longest single-span aerial tram and steepest incline railway.
Class IV – V whitewater rafting
Rafting underneath the Royal Gorge Bridge is an amazing feat in itself. You not only have the spectators from the Royal Gorge Bridge & Park watching at various observation points, there are also scenic helicopter tours flying by, dare devils on the Sky coaster whizzing above you, the Rio Grande Route railroad storming alongside, all while rafting advanced Class IV-V whitewater.
Half day rafting a quick Colorado adrenaline fix
Visitors on a time constraint enjoy the straight forward half day Royal Gorge experience. The Royal Gorge half day whitewater trip encompasses 10 miles and runs underneath the Royal Gorge Bridge. It takes roughly 2-3 hours to raft this 10 mile stretch of the Arkansas River. No experience is necessary, rafters must be 14 years old (water levels permitting).
The full day meal deal rafting with lunch
Full Day Royal Gorge whitewater adventures are best suited for novice rafters wanting to capture both whitewater adventure and the thrills of rafting the Royal Gorge. Morning provides a "warm up" of Class III Intermediate level rafting prior to a hearty riverside lunch and then entering more advanced whitewater in the Royal Gorge that afternoon.
Twice as fun rafting the Royal Gorge twice
For the most adventurous seeking a Full Day whitewater adventure, rafting the Royal Gorge Double Dip is recommended. You raft the 10 mile advanced level whitewater section twice in one day, complete with a hearty riverside lunch in-between. This allows rafters to be more aggressive with their paddling in the afternoon section in the Royal Gorge because they have already experienced the rapids earlier that day. Definitely the best Colorado whitewater rafting trip.
Been there rafted that:
Groups with all participants at least 18 years old may challenge the class V rapids in the Pine Creek section of the Arkansas River near Buena Vista, Colorado. All participant must have previous class 5 whitewater rafting experience. Rafters must have paddled the Numbers, the Royal Gorge or other comparable class 5 rafting trips.

Royal Gorge Rafting Trip Details
Your rafting trip will start and end in Canon City, Colorado
If you are driving from Colorado Springs, Colorado please allow 1 – 1.5 hours, it is approximately 55 miles to Canon City, Colorado.
Advanced reservations for your Royal Gorge rafting trip are recommended.
Please meet at River Runners Royal Gorge Rafting Center 44641 US Highway 50, Canon City, Colorado 81212.
Please arrive 1 hour prior to your trip time. This is to check in and be fitted with your rafting gear.
Once you check in please allow 3 hours for your half day rafting trip and 6 hours for your full day rafting trip.
Once you arrive transportation will be provided up the Arkansas River to the Royal Gorge put in.
Professional photographers will take photographs of you while you are rafting the Royal Gorge.
After your Royal Gorge rafting trip enjoy a free slide show of your rafting photographs.
RIVER RUNNERS
Two incredible Colorado whitewater rafting locations near Colorado Springs, Colorado
CANON CITY, COLORADO
Whitewater rafting 1 hour from Colorado Springs, Colorado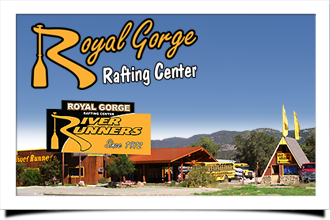 RAFTING TRIPS

BUENA VISTA, COLORADO
Whitewater rafting 2.5 hours from Colorado Springs, Colorado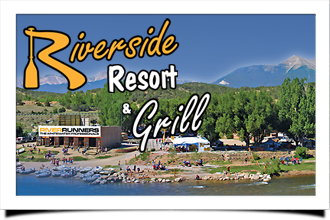 RAFTING TRIPS


RIVER RUNNERS
Two incredible Colorado whitewater rafting locations near Colorado Springs, Colorado
CANON CITY, COLORADO
Whitewater rafting 1 hour 45 minutes from
Breckenridge, Colorado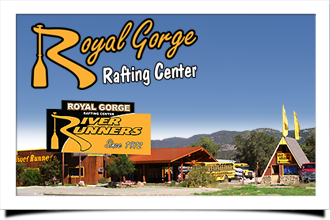 RAFTING TRIPS

BUENA VISTA, COLORADO
Whitewater rafting 1 hour 20 minutes hours from
Breckenridge, Colorado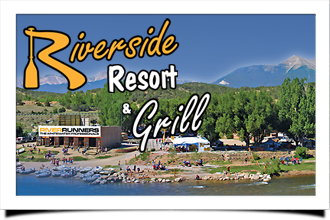 RAFTING TRIPS