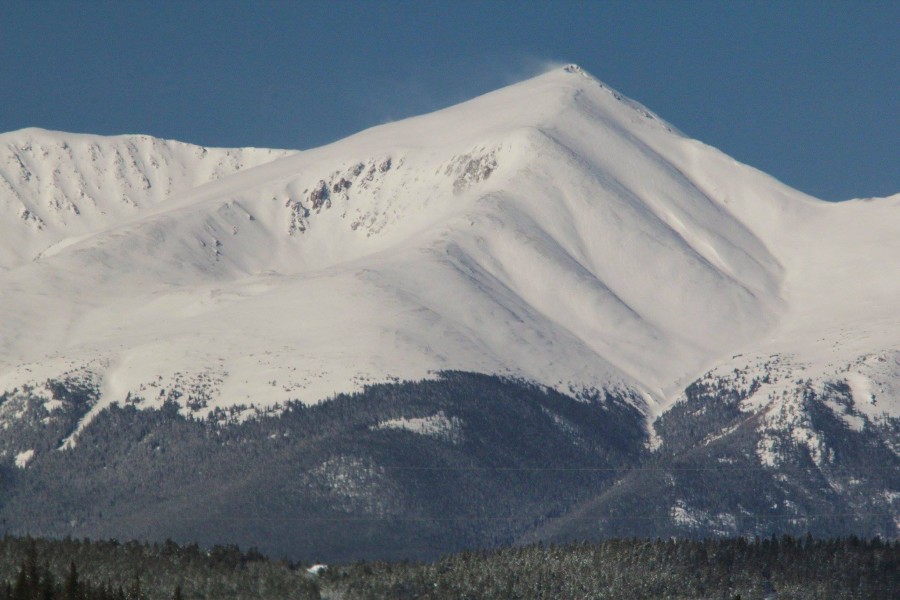 River Runners gears up for spring runoff on the Arkansas River
Snow Piling up in Colorado High Country
People in the Colorado whitewater rafting industry have been giddy about the barrage of spring snow storms. Some have even said it's a "Snow Miracle". A couple of months ago, many experts said it would be nearly impossible to recover from the snowpack deficits we were facing. They said it would be highly unlikely that we would begin the rafting season with a normal snowpack. Today, our snowpack is 100 percent in the part of the drainage that has direct impact on rafting the Arkansas River, and there is more snow on the way!
Last season, below average runoff and destructive forest fires resulted in a nearly 20 percent decline for whitewater rafting on the Arkansas River. After more than a year of extreme drought, we are excited to have consistent moisture return to our state. The heavy bands of snow that have been hitting Colorado the past couple of weeks have really turned things around for our industry.
Peak runoff on the Arkansas River occurs in mid-June on average, but this can vary from year to year. The long-term forecast is pointing toward a wet spring, so we expect good flows on the Arkansas River through Labor Day.
June is usually the best time to raft if you want to hit peak flows, while July and August is popular with families and youth groups. July is when we see our highest business levels, and it's a great time to find family-friendly rafting in Colorado.
We expect flows to remain good throughout the summer and plan to offer rafting trips on the Arkansas River through Labor Day. Business usually slows down the second week of August when kids go back to school, but Labor Day weekend is always a busy time for Colorado whitewater rafting.

Book Your Colorado Whitewater Rafting Trip Today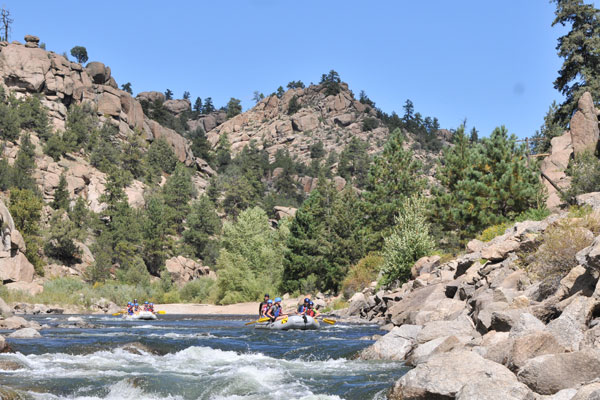 River Runners has been offering guided whitewater rafting trips on the Arkansas River since 1972. Raft May through Labor Day from Cañon City, Colo. or Buena Vista, Colo. Choose from half day, full day and overnight rafting trips on beginner, intermediate and extreme whitewater. Advanced reservations are highly recommended. Call 800-723-8987 to book today.