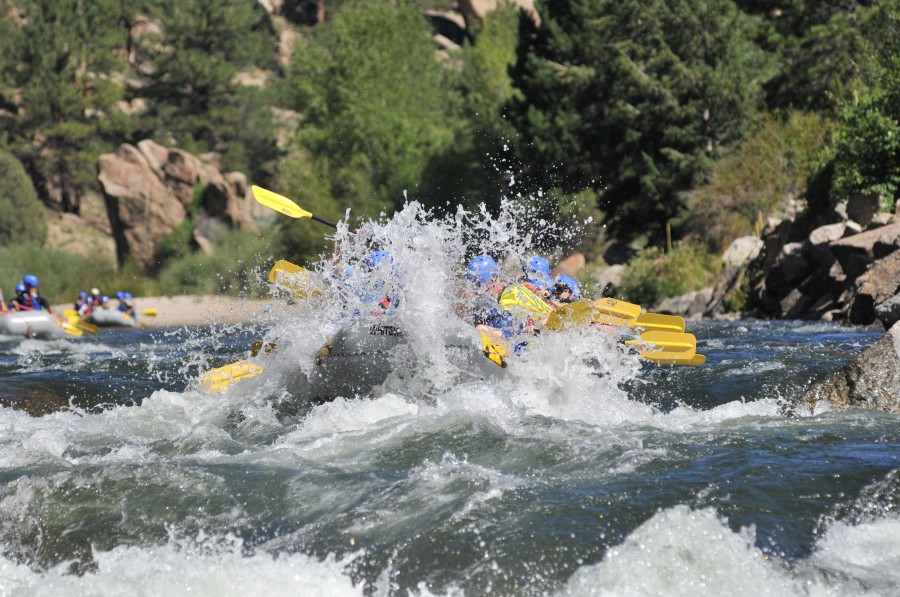 Colorado Rafting through Labor Day
Late Season Rafting on the Arkansas River
There is only about three weeks left of whitewater rafting season in 2013. Have you rafted the Arkansas River yet?
All the procrastinators need not worry; waiting until August to raft might be in your favor if you're looking for fewer crowds. According to the Arkansas Headwaters Recreation Area website, approximately 200,000 people raft this river near Buena Vista and Cañon City, Colorado every season. This number has jumped to as high as 250,000 in recent years.
In a typical season, around 70 percent of commercial rafters come in the months of June and July. The reasons for this might be obvious; the highest water levels are in June, and many families are out exploring on summer vacations in July.
What many don't realize is that August is also a prime time for a family whitewater rafting adventure, especially this year. Late evening rain showers along with dam releases have helped maintain fun and splashy flows and we expect great rafting through Labor Day.
Whitewater rafting during the slower season can be an extremely rewarding experience. Fewer people often mean more opportunities for viewing elusive wildlife and less time waiting for other boats to go through the rapids. Smaller boat loads also provide a more intimate experience, not only with nature but also with your knowledgeable guide.
Give us a call today at 800-723-8987 to speak with a whitewater professional about booking your late-season rafting trip down the Arkansas River.