Royal Gorge Side-by-Side ATV Tours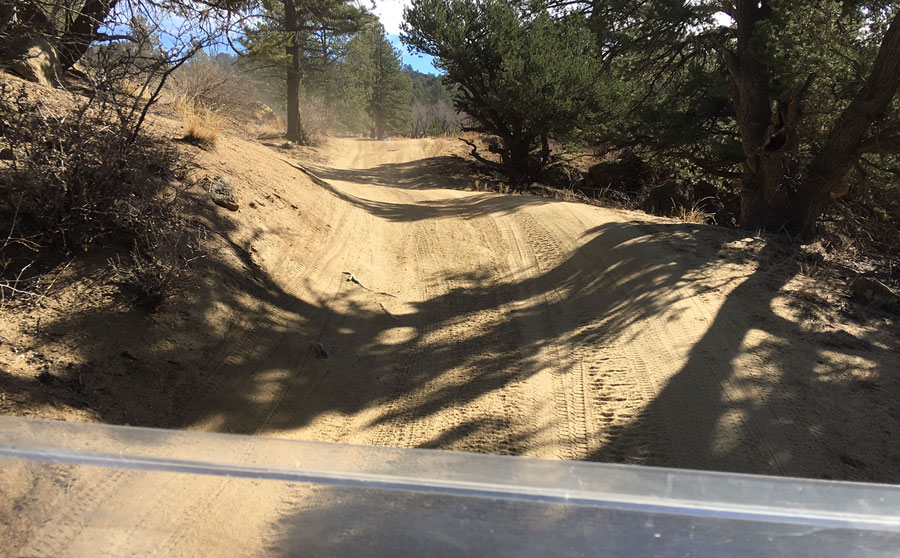 Quick trip facts:
Departs from River Runners at the Royal Gorge
Drive or ride along in a Polaris RZR 4 900 Side-by-Side
Private OHV trails near the Royal Gorge
Gear included – no added rental fees
Drivers ages 16+ with valid driver's license
Passengers ages 8+
Minors must have a parent/guardian present
*Inherent risks exist. Participants (parent/guardian) must sign a waiver.
Side-by-Side Tours
Please book in advance
---
Call: (800) 723-8987
---
Half Day: 9:00 am & 2:00 pm
Additional fees apply.
---
Passenger Only: $75
Single Driver: $200
Driver + 1 Passenger: $265
Driver + 2 Passengers: $320
Driver + 3 Passengers: $365
---
Guided Side-by-Side Tours near the Royal Gorge

Brought to you by


Tour private trails 8 miles west of Cañon City, Colorado
This Side-by-Side ATV Tour is on private property right behind River Runners at the Royal Gorge – just four miles from the Royal Gorge Bridge and Park. It's a unique way to experience Colorado's backcountry with views of the Royal Gorge and the Sangre De Christo Mountains. Drive or ride along in a Polaris RZR 4 900 side-by-side on private ATV trails bordering BLM land. All side-by-sides have seat belts, roll cages and handlebars for passengers. This is safer than a traditional ATV or four-wheeler. You will encounter beginner to intermediate terrain. Participants must be at least six years old. Drivers must be at least 16 years old (with parent under 18). Be prepared for varied conditions and inclement weather.
What to wear
Long pants
Closed-toed shoes (no sandals)
Eye protection (glasses or sunglasses)
Gloves (optional)
What to bring
Water
Camera
Sunblock
Light jacket